Deutsche Website

---
Manor house Manderow in calendar 2022
---
A manor house for a whole group!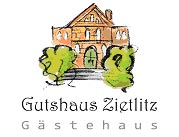 The guest house Zietlitz offers the suitable ambience for family celebrations, small seminars, groups of friends of historical manor houses; nature lovers, yoga groups and much more.
---
---
Estate Melz
The Melz manor house burnt down in 1945. Of the former estate complex, a stable, remains of the estate wall and fragments of a park are extant.
---

---

---
Besitzverhältnisse vor 1945:
| | |
| --- | --- |
| since 1732 | von Ferber |
| (1781)-1819 | Friedrich August von Ferber (with Priborn) |
| 1819-1820 | The heirs of Friedrich August von Ferber |
| 1820-1822 | The brothers von Ferber: Major Johann Heinrich von Ferber, Legation Councilor Carl Christian von Ferber, District Administrator Joachim Gustav von Ferber, Captain von Ferber |
| 1822-1840 | Major Johann Heinrich von Ferber |
| 1840-1882 | Friedrich August Carl Heinrich von Ferber (with Priborn, Karbow, Friedrichshof and Augusthof) |
| 1882-1908 | Dr. jur. Friedrich August Carl Heinrich von Ferber, since 1886 Royal Saxon District Court Councillor |
| 1908-(1916) | First Lieutenant of the Reserve Johann Georg von Ferber |
| (1922-1938) | Anna Catharina von Ferber |

---
Keywords: