Deutsche Website

---
Manor house Manderow in calendar 2022
---
A manor house for a whole group!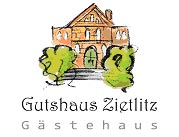 The guest house Zietlitz offers the suitable ambience for family celebrations, small seminars, groups of friends of historical manor houses; nature lovers, yoga groups and much more.
---
---
Demesne Medow near Goldberg
In 1310 Medow, like Woosten before it, was sold to the Neuenkamp Monastery and bought back in 1455.
---

---

---
It then lay desolate, was newly established as a demesne farm. In 1700 Medow was one of two demesnes in the Goldberg demesne administration; until then the villages of Langenhagen and Augzin served.
Tenants were: Wüsthof (bailiff of the demesne administration mentioned 1786-1820), Friedrich Döhn (mentioned 1824), Friedrich Steffen or his heirs (mentioned 1841-1882; from 1849 Medow is demesne of the Grand Ducal Household Estate), Carl Möhring (mentioned 1896), Heinrich First (mentioned 1913-1927), Carl Böbs (mentioned 1930). The demesne had (1868-1927) without hardly any changes around 1800 documented bushels of sowing = 528 ha, in 1930 still 485 ha.
Before 1933 Böbs had a legal dispute with the later Nazi Gauleiter (district leader) Hildebrandt, therefore after 1933 his lease was withdrawn and the estate was opened to settlements.
The large tenant's house, probably from the first half of the 19th century, is inhabited, passably preserved, the estate farmstead still recognisable in the buildings to the west of it, off the road, which are now used as dwellings.

---
Keywords: