Deutsche Website

---
Manor house Solzow in calendar 2022
---
Travelling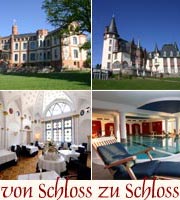 from castle to castle.
---
A manor house for a whole group!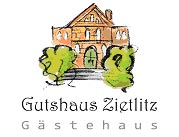 The guest house Zietlitz offers the suitable ambience for family celebrations, small seminars, groups of friends of historical manor houses; nature lovers, yoga groups and much more.
---
Settin Estate
The Settin estate lies east of the state capital Schwerin in the northern area of the nature reserve Lewitz. A chestnut avenue leads to a rondel behind the manor house, a one-storey brick building above a high cellar made of carved granite.
---

---

---
There is a small well-looked-after park behind the manor house which leads to the bank of the Settiner Lake.
Settin was, as the main state stud farm, known for its horse breeding in the 16th century. The estate was under the ownership of the Zarnekow family in the mid-19th century and the Rehm family at the start of the 20th century. The married couple Ilse and Carl Gustav Oertel from Hamburg purchased the estate in 1939 and were expropriated in the land reform in 1945.
Four grandsons from Carl Gustav Oertel purchased the manor house in 1995 and renovated it from 1996 to 1998; at the same time the outer area was redesigned. The Seehof Settin was opened as a guesthouse in 1998; holiday apartments were created in an adjoining building.
An administrator house was finished in 2002 and blockhouses were also completed in 2004.

---
Gut Settin am See
19089 Settin, Crivitzer Straße 45
Phone: 03861-55200
Fax: 03861-552020
Email: infoSPAMFILTER@gut-settin.de
Url: www.gut-settin.de
---
Keywords: