Deutsche Website

---
A manor house for a whole group!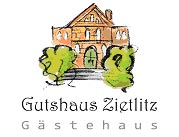 The guest house Zietlitz offers the suitable ambience for family celebrations, small seminars, groups of friends of historical manor houses; nature lovers, yoga groups and much more.
---
Zahren Manor House near Lübz
Zahren was a leased property from at least 1818 and was always rented along with the fishery on the Zahrener See (Zahren Lake). In 1896 it was grand ducal crown land with an extent of 27, 598 hectares (68,196 acres), while in 1930 it comprised 533 hectares (1317 acres).
---

---
The lessee until 1945 (?) was Ernst Steinkopf, Nazi Party representative in the municipal administration of Parchim from 1933. The quite large house was supposedly built in the second half of the 19th century. It is occupied but has not been renovated.

---
Keywords: