Deutsche Website

---
Recommend us!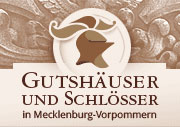 ---
Wiligrad Castle in calendar 2019
---
Midsummer Remise
22. & 23.06.2019
The weekend of Nordic castles and manor houses.
Move with us from estate to estate.
---
Gut Wolde
Im Jahre 1797 ließ Bogislav Helmut von Maltzahn in Wolde ein prächtiges Herrenhaus errichten. Im Inneren der zweiflügeligen Anlage befand sich ein großer Spiegelsaal, in einem Flügel eine eigene Kapelle.
---

---

---
Zudem gab es einen Marstall, einen großen Obst- und Gemüsegarten mit Gewächshäusern und einen weiten Park. Das Herrenhaus wurde 1945 abgebrochen.
Das Gutshaus entstand Mitte des 19. Jahrhunderts im Auftrag des Freiherr von Fabrice. Das Gut befand sich im Besitz der Familien von Winterfeld, von Preen, von Maltzahn, von Burkersrode, von Moltke, wieder von Maltzahn, von Fabrice und schließlich von Heyden-Linden, die es bis zum Ende des Zweiten Weltkrieges behielten. Das Gutshaus befindet sich heute im Besitz der Gemeinde und ist bewohnt.

---
Keywords: