Deutsche Website

---
Design by ars-campus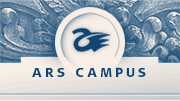 ars-campus, the specialists of webdesign, printdesign and logo – based in Rostock and Stralsund.
---
Midsummer Remise
22. & 23.06.2019
The weekend of Nordic castles and manor houses.
Move with us from estate to estate.
---
Vossfeld Manor House
The house is a half-timbered building constructed in the first half of the 19th century.
---

---
In 1896 the estate was in the possession of Major (Ret.) Otto and Chamberlain Carl Otto Graf (Count) von Schlieffen.

---
Keywords: