Deutsche Website

---
Neu Wendorf manor in calendar 2019
---
Design by ars-campus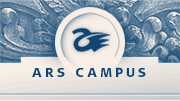 ars-campus, the specialists of webdesign, printdesign and logo – based in Rostock and Stralsund.
---
Neu Bartelshagen manor in calendar 2019
---
Manor house Nienmark
Nienmark has a small very elegant manor house which, as a small farm, had belonged to the Cramon estate complex and was thus owned by the lords von Böhl and von Klass.
---

---
It was still owned by the Klein Trebbow estate in the 18th century and thus owned by Lord von Barner.
Nienmark has more the character of a dispersed settlement today. The countrified manor house is a private residence.
A small park with old oak trees is attached to the side of the house.

---
Keywords: