Deutsche Website

---
Manor house Manderow in calendar 2022
---
A manor house for a whole group!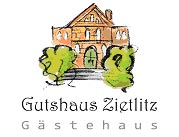 The guest house Zietlitz offers the suitable ambience for family celebrations, small seminars, groups of friends of historical manor houses; nature lovers, yoga groups and much more.
---
---
Manor House Meetzen
Meetzen Manor House is a two-storey clear brick building on a boulder stone base. The ground floor has round-arched windows.
---

---
Meetzen is run as a youth guesthouse with numerous events and is in very well-kept condition.
The fire brigade museum is an attraction of the village.
---
Structure of ownership prior to 1945:
Meetzen and Holdorf were always in the hands of one owner. It was not until 1937 that a separation took place, but this also happened within the family.
| | |
| --- | --- |
| 1748-1787 | Baron von Lützow |
| (1781)-1787 | Court Marshal Conrad Ignatz Franz Wilhelm Baron and Nobleman von Lützow |
| 1787-1802 | Lady President Eleonore Sophie Louise Christiane von Wallmoden nee Werpupp |
| 1802-1829 | Canon Ludwig Elert Caspar Steinmann |
| 1829-1838 | Upper Court Chamberlain Countess von Schwichelt nee von Bremer |
| 1838-1898 | Legation Councillor Bodo Ernst Leon Friedrich von Steinberg |
| 1898-1907 | Ernst Friedrich Count von Steinberg (since 1903 Royal Prussian Chamberlain, residence Brüggen near Hildesheim) |
| 1907-1937 | Ernst Peters |
| 1937-(1938) | Christian Dietrich Peters |

---
Keywords: