Deutsche Website

---
City Guide Stralsund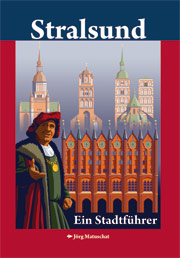 for guests of the Hanseatic city: A richly illustrated ramble through the present and history of the Hanseatic city of Stralsund with a map of the old town.
---
Weddings & celebrations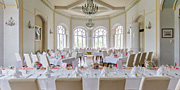 in the stylish ambience of Gamehl Castle - the faithfully restored ballroom offers room for 80 people.
---
Moated Turow Castle
The former moated Turow Castle, with its foundation dating from the 12th century, stands on a slight rise and hidden behind the great trees of a park which was designed in the 18th century.
---

---

---
We present Turow Castle in the calendars for 2019
---
The tiny castle courtyard of the three-winged site is closed by a wall with a small gate which carries a small bell tower. The castle has been rebuilt and extended many times over the course of the centuries and is in good condition today. The ancestor's gallery wins you over with its portraits of the moated castle owners.
In the small chapel built in the 18th century, you will feel as if you are in the world of Greek mythology because of the wall paintings.
Henricus Lüssow was the owner of the castle and estate until 1409, the Bonows until 1636, the von Königsheim family until 1719 and finally the von Ferber family. It remained under their ownership until the death of Alexandra von Ferbers in 1939. She left the castle to Dean Heinrich Neumann, who had looked after the castle and its inventory since 1926. He handed over the castle and the park to the church in 1957.
Turow is now the property of the Landeskirchlichen Gemeinschaftsverbandes West Pomerania e. V. (state church non-profit organisation) which uses the castle, with its guest rooms, as a meeting place.
Further information: www.wasserburg-turow.de